An interview with J Pickens, a Brooklyn based designer who often works with networks such as HGTV and the DIY Network. Pictures via J's Instagram and website, find him @thejpickens and jpickens.com
I grew up on a farm in Alabama, using tools and making things.

Did you attend any college or university after high school?
Yes, I got a degree in mathematics following high school.

How did you get into design following a math degree?
I needed to be doing something creative, I couldn't sit at a desk, I needed to be moving around.  I moved to New York and I just started making things.

How did you transition into New York and making your way in that competitive sphere?
I was making things for people, anything really, like "hey I can make a shelf for you", almost handyman style.  I ended up going to an acting academy as a tech person where I learned a lot about building sets.  I eventually became a technical director of the theater I was working in.

How did you get your start in furniture?
I was working a lot in television and needed to move to something where things were a bit longer lasting so I joined a creative space and met other artists and got into doing more creative furniture.  Then I moved my shop to Brooklyn and that's where I am now.
What is your design philosophy when creating a new piece of furniture, or really any other project?
In my opinion, since you're asking, most people who make things are obsessed with rules and how things should be done, especially in the world of woodworking and metalworking.  There are rules that are in place for a reason, like there's good wood joints and good welds and good technical things that you need to achieve when you're making something, but your creativity gets stifled if you can only ever follow the rules.

How do you apply this to your own work?
When I'm trying to design something I purposefully try to make choices that challenge myself and my skill set, and that also convey some sort of unique idea that might be contrary to what most people would think is beautiful.  I tend to make only to please myself and everybody else can fuck off.

How do you match this creative protocol of breaking the norms into something that is suitable for broadcast and other digital media while working with HGTV?
I'm only a piece of the larger story, everything is a collaboration, especially on television.  They're trying to make money, it's the show, it's a network; they're not just trying to make creative content.  There's a strategy in place there, I'm part of a bigger overarching theme so even though I do get to come up with a lot of the concepts for my shows I don't get to just make whatever I want.  You're always trying to thread the needle and make something that's creative that can also be useful to someone else.  It's constantly collaborative.

How did you get into working with HGTV?
My career is very much about collaboration and relations with people, that's the most important thing.  I ended up doing television because I work in props and doing that for a long time made a lot of relationships with people.  It's important to treat people well.

After establishing relationships, how did you end up from behind the scenes working with props to in front of the camera?
When I was working in television I was watching people from outside the screen and thought "man I could do that, that's not particularly complicated, I know way more than this person already".  I just needed to be given the opportunity, so whenever the opportunity presented itself for me to host something small I took and then did it.  You do another one and you do another one and the projects get bigger and bigger.  I move on to the next one and the next one.  I try to not to envision my life as linear.  This career is all about relationships, I still run into people I met when I was 19 and can work with them.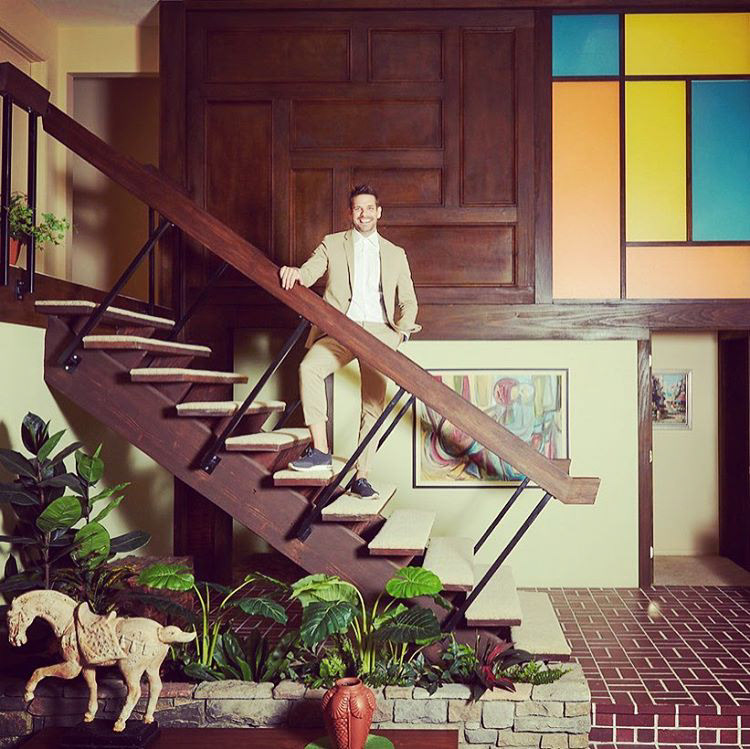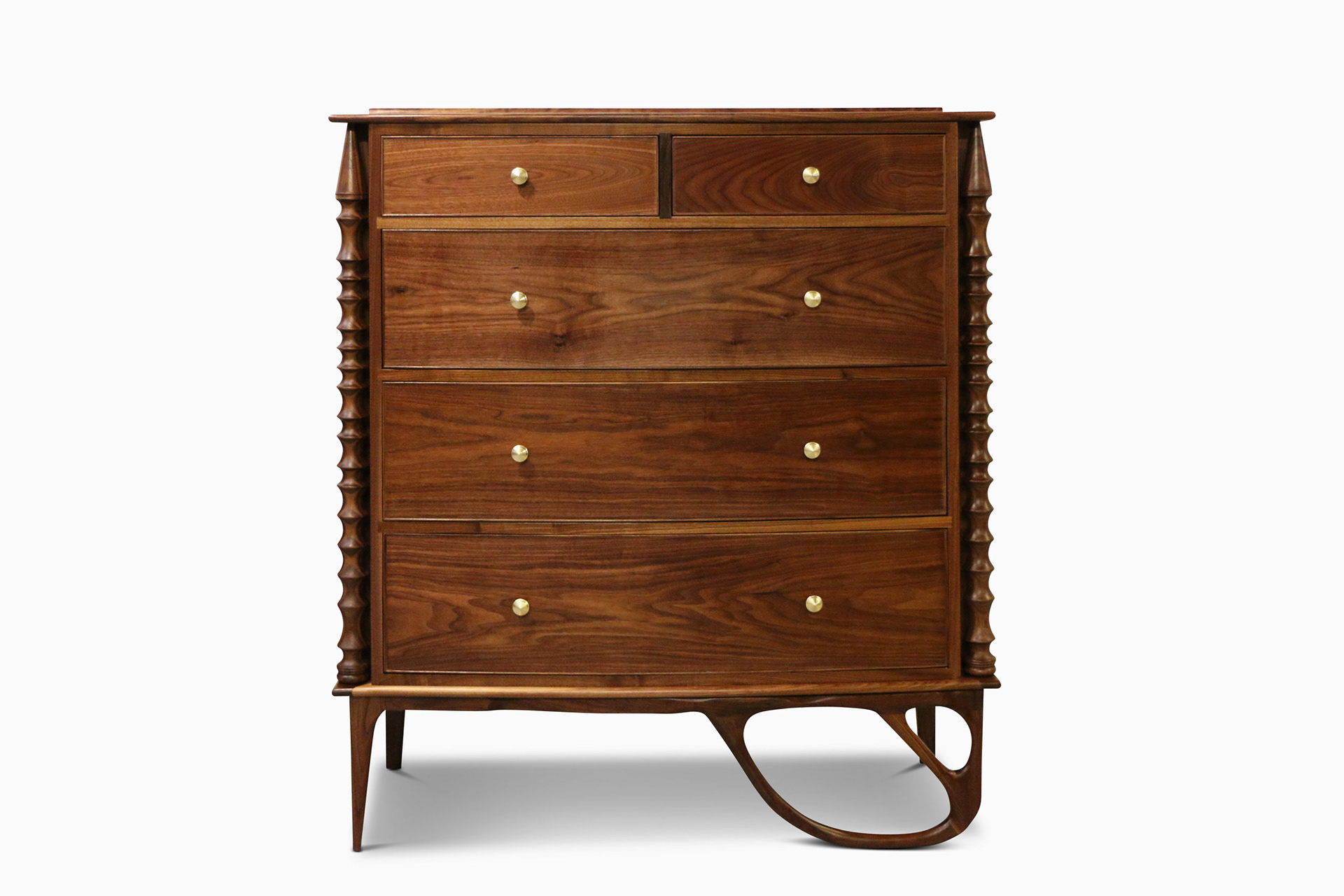 Do you have things lined up next for your future work?
People always say things like you should start your own line of stuff or you should do this and do this, and I'm like "you know what, I don't want to do that" because of all the things it comes with; I don't want to have a line of home goods with my name on it that I didn't actually make if it wasn't important to me.  Don't ever let people tell you what to do.
It's a great life, I love my life and I wouldn't have it any other way.  It's stressful this work is work and sometimes can be challenging.  Francesco, who I share this art studio with, we've worked together for eight or nine years, he's a fantastic artist, we're fantastic friends - I get to show up and work with my friends everyday, I set my own hours, I travel when I want, so it's great.
Has there been any unique things you've picked up from getting to work with HGTV and the opportunities that have presented themselves on some of the shows?
There's tons, I'm like a sponge, if there's something being made I want to know who's making it and how; where they get their raw materials, what's the process, how do they make money. I'm very blunt about it, I would just come out and ask people, "hey, what's this and how did you do this, I want to know everything about it.  I make multimedia furniture so you never know when I might need some sort of process or some piece of knowledge that this person has learned.  Every time I go to shoot a show and meet someone who does something cool I can go back and use them or give them work, or we can collaborate on stuff - it's super fun.  I always pitch myself as someone who just like making things.
Any unexpected points of inspiration or stories from traveling?
I went parasailing for a show the other day and I got to spend two hours on a boat with a  guy who decided to make his whole life about parasailing.  He bought a boat and he learned how to pack a parachute and all that stuff from somebody else, and he's been doing it for 20 years because it makes him happy.  I met another guy who went to Montana on a vacation and he started his own hot air balloon company because he was in a hot air balloon and just fell in love with it.  I'm always interested in people's stories about how they ended up doing something creative, even if it's not making something because life is about being happy - and  doing whatever it is that makes you happy is worth way  more than the money that you can make being miserable.
Rapid Fire
Home Depot or Lowe's
: Lowe's. Easy.
Tool you can't live without
: All of them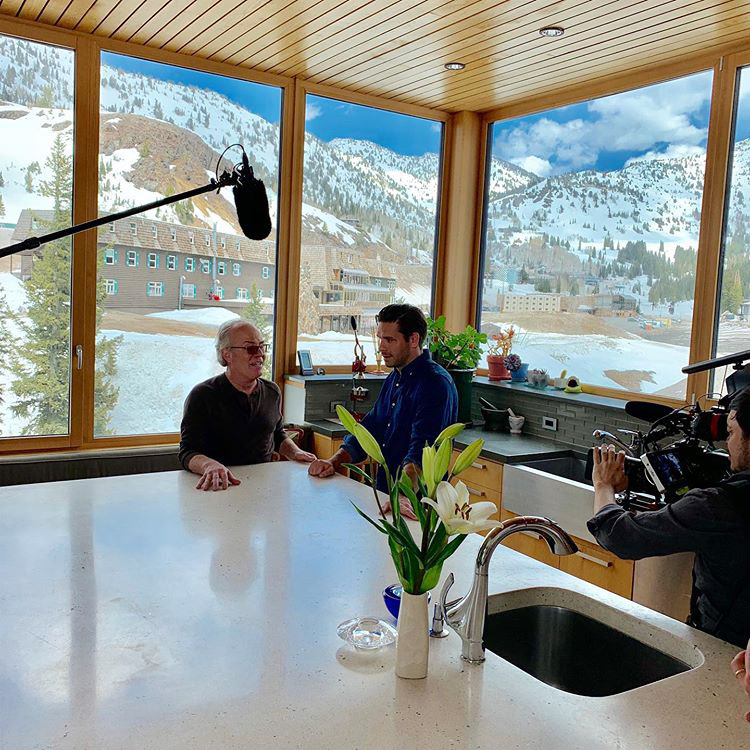 Do you have any must stop DIY places or supply houses you love in New York?
Not really, there used to be a lot of that stuff in New York but in the last 10 years its all disappeared.  I  would say the only place that I consistently go to is the place where I go to get my coffee, you can't make anything without good coffee.  The place is called McNulty's on Christopher Street.  They have the coffee that I like that, that's a big part of my life.

Without these kinds of places, how do you procure your tools?
Most of the things that I have are collected over many years - some of them they don't make anymore or are obtained when I travel; if I see tools that I like I buy them, I have tools from literally all over the planet - from Japan, England, Vietnam.  There's also a really good store in Seattle if you make it up there, it's called Hardwick's.

Any in particular that you like?
Yeah, I have hand planes and chisels from Lee Nielsen's in Maine and a set of putty knives from England that were cut from a solid block of steel.

Forget the rules and your blaze your own path, that's the only way.